Start to Finish
Thoughtful collaboration from inception through execution of shared vision
Risk to
Appreciation
Understanding the situation and obstacles to find purpose and create value
Apprehension
to Exhilaration
Working through uncertainties to create excitement associated with growth
From Limitations
to Potential
Building on our collective strengths as partners to achieve success
THE TIGHTROPE CAPITAL PRINCIPLES

  Traditional value investing with operational activism.  We take a disciplined approach in evaluating opportunities and tactically engage operating partners, board members and former industry executives as resources to management teams.

  People and culture matter.  While we invest in companies with niche market positions, serving stable and growing end markets, we understand the criticality of competent leadership creating value and cultivating a positive culture.

   Alignment of interest.  We look for reciprocal commitment with our partners. Our philosophy includes structuring economic incentives for management teams to promote development and attainment of strategic objectives for win-win results.

  Above and beyond just numbers.  While striving to form value-added and collaborative partnerships, we relate on a personal basis to our partners and management teams. Our team has successfully operated and exited their own businesses to private equity buyers.
INVESTMENT CRITERIA
We focus on companies in the lower-middle market with the following characteristics:
Companies with minimum revenues of $8 million
Companies with EBITDA of $1 million to $6 million
No minimums for add-on acquisitions
Underlying transactions include:

Management/Leveraged Buyouts
Recapitalizations
Corporate Carve-outs
Entrepreneur/Owner Succession Transitions
We target industries in which we can capitalize on the investment experience, operating management, and professional network of Tightrope's partners, advisors, and investors. Specific areas of focus include:
Niche Manufacturing
Food and Consumer Products
Business Services
Healthcare Services and Medical Products
ABOUT US
Tightrope Capital's team consists of professionals with more than 50 years of combined operating and investment experience. We have broad experience investing in, managing, and operating more than 25 companies across a diverse array of industry sectors. Furthermore, we have successfully operated through multiple economic cycles. DOWNLOAD Tightrope Overview
Our established partnership of entrepreneurs, business owners, and managers have first-hand experience with all sides of a transaction, providing a unique perspective during diligence and after closing. Key partners include:
Jeff DeJesus
Managing Partner
Prior to forming Tightrope Capital, Jeff was a Partner at Parkway Capital Investors ("Parkway") and opened Parkway's Chicago office in 2009. While at Parkway, Jeff was responsible for deal origination, underwriting, and portfolio management across a variety of industries. Prior to joining Parkway, he was a Partner and Managing Director of Midwest Mezzanine Funds ("MMF"). Prior to MMF, Jeff was a Vice President at Bank of America's Corporate and Investment Banking Group and a commercial banker at American National Bank, a regional predecessor to JP Morgan Chase. Jeff holds a MBA from the Kellogg School of Management, Northwestern University and a B.S. in Finance from the University of Illinois at Urbana-Champaign.
Dan and his wife, Vicki, purchased a tubing plant in Iowa and named it Dynamic Tube, Inc. ("DTI") in 2003. Dan ran day-to-day operations as President until they successfully sold DTI in 2013. During his tenure at DTI, Dan led the financial performance turnaround improving EBITDA from negative to a peak of $7 million in EBITDA. In addition, Dan completed a plant expansion, doubling the plant's capacity. Prior to DTI, Dan was served as a general manager, plant manager and engineer for a number of large industrial companies. Dan holds a MBA from Southern Illinois University and a B.S. degree in Engineering from the University of Illinois at Urbana-Champaign.
Paul has been the President and Chief Executive Officer of the Critical Process Systems Group ("CPS") and its predecessors since 2007. Prior to the establishment of CPS, Paul was the President of Fab-Tech, Inc. from 2005 to 2007 and Chief Financial Officer from 2001 to 2005. Prior to joining Fab-Tech he was Corporate Controller and Treasurer for Burton Snowboards, helping it manage dramatic growth in core and affiliate brands. He has been a Director of Unique Fabricating, Inc. since July 2014. Paul received a B.S. degree in Business Administration from the University of Vermont.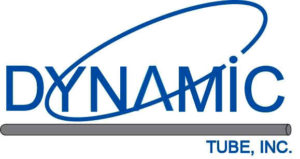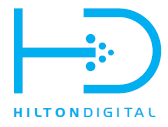 CONTACT US
312.924.2802 office
312.720.0286 mobile
or email Jeff DeJesus